Words are the most powerful marketing weapons I've ever seen.

The right words can convert:

Enemies into friends.

Prospects into clients.

Browsers into buyers.

Whether you're writing an article title, sales copy, website title, or ad, the difference of a few words can either pull in prospects or push them away.

That's why you have to be very mindful of the words you use on your website.

Using the right, powerful words is important for your business.

For example, a word like "sex" might attract everyone's attention, but it won't attract clients for 99.99% of small businesses.

So what are the powerful words you can use to get more leads on your website?

There are 10 powerful words that will make you a persuasive marketer, and I'm revealing them to you, right here on this page.



1. Best
Imagine you are to choose one between a set of products.
And you know nothing about each product.
You'll have one question in your mind:
Which is the best among them?
For a long time,
Bluehost
has established itself as the best web hosting service.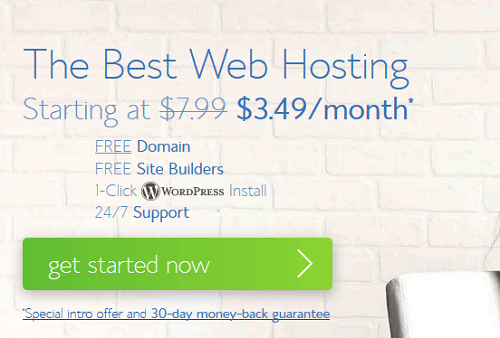 No wonder most blogging beginners are more likely to choose Bluehost.
Even
Vend
managed to sneak the word into their headline which helps it appear more persuasive.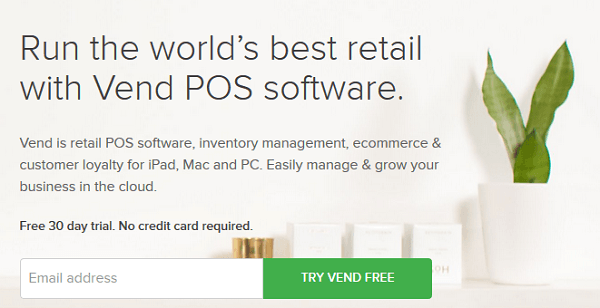 2. Easy
Why do people choose easy shortcuts to get things done?
Why can't they go on a straight path?
People take shortcuts to save effort, time, money, and stress.
Think about it:
If you have to walk 10 miles, and there is a chance to take a lift, would you not explore that opportunity?
Of course, you would.
People tend to take the easier option because it's often painless.
There are a lot of hacks these days:
Productivity hacks
Money hacks
Writing hacks etc.
Hacking a problem is nothing more than solving it faster, and with less effort. Many of the best inventions are improvements upon existing products.
So when you use the word "easy," people are likely to become more interested in your product or service.
I'm a big fan of
Moz
.
See how they use "easy" on their home page.
(moz-marketing-software)
After seeing that word "easy," I'm sure that you can't wait to click on "See Moz Products."
And even
Web.com
is using the power of that word to market their service.

3. Simple
Simplicity is the next big thing as the world is being overloaded with too many options.
When you use the word "simple" you stand out from the competition.
One of the few reasons
Groove
thrives is because they claim to be a simple help desk software and nothing else.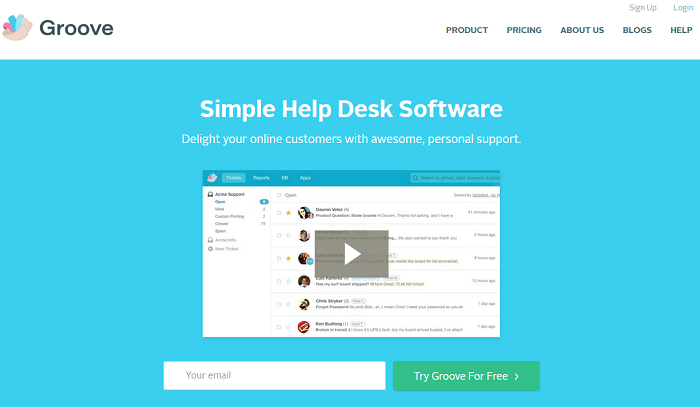 And you can tell that even their website looks so simple when compared with competitors.
Digital Ocean
is a cloud-based Infrastructure-as-a-Service (IaaS) provider built for developers.
They are using the word "simple" to stand out.

4. Unlimited
Unlimited is one of the power words you can use to knock out your top competitors.
People are drawn to that word because it gives them endless access to a product or service that you offer.
Amazon
uses this word on their cloud storage landing page.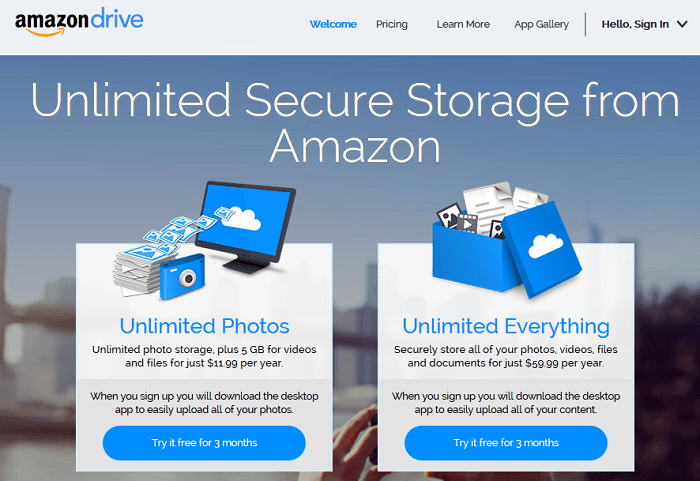 Now, before you say that this only works in the cloud storage niche,
Lynda
, which is in the web education niche, uses unlimited a lot on their pricing plans' page.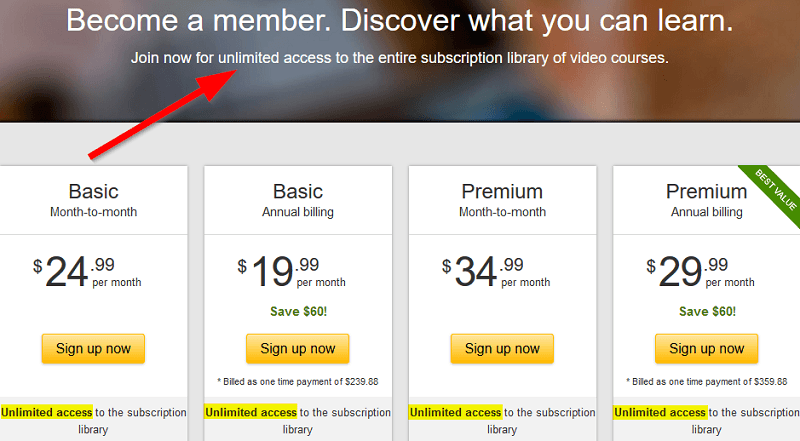 5. Reason
I know this sounds weird.
But "reason" is one of the most powerful, yet underused words today.
There's a reason for most actions you take in your personal and professional life.
Prospects need a reason to buy your products or use your service.
If you can just give them a solid positive reason, conversions for your product could more than triple.
Workday
uses this powerful word on their home page.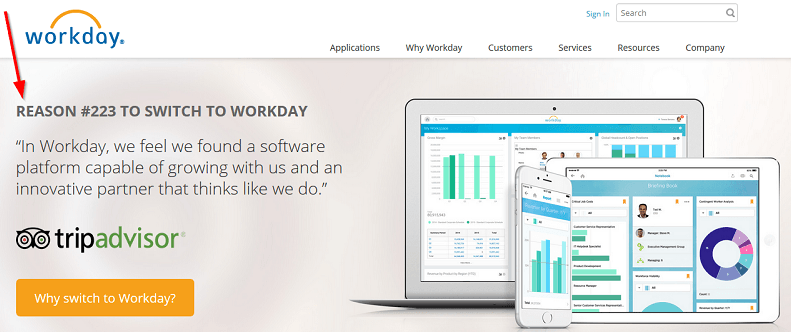 For Workday, their reason is simple:
Seeing a publicly traded tech company like TripAdvisor is enough to convince you to choose Workday over their competitors.
6. #1
Sounds funny?
Most people like to associate themselves with the best, and you can't blame them for this selfish feeling.
Maybe you're a small player in a tough competitive niche, why not carve a new small niche for yourself and establish yourself as the #1 player there?
For example, NetSuite refers to themselves as the
#1 in cloud ERP
.

No wonder they have more than 30,000 customers.
Think about a little niche you could become the #1.
Just by referring yourself as the #1, you'll
convert more prospects into customers
.
7. Less
Only a few people know the power of less.
We want less stress, less work, and less risk.
I'm sure that you'll jump at a product or service that promises that you'll do less than you used to do, and still achieve great results. For example,
HubSpot
promises that you'll close more deals with less work.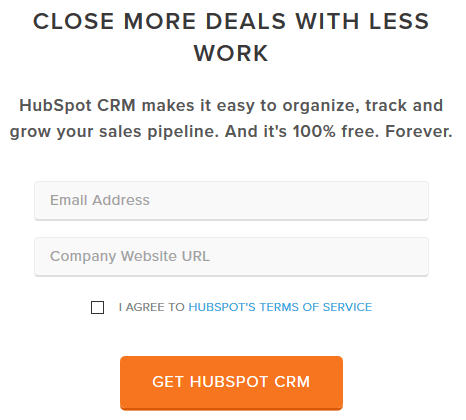 One Legal
promises to offer you legal support with less stress.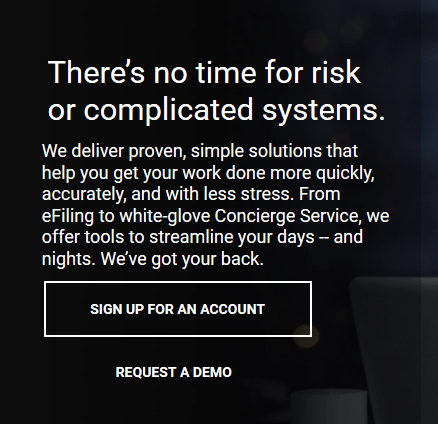 Think about something less your prospects want and just put the word on your sales page.
For example, here's how
Slack's
home page looks like during its release: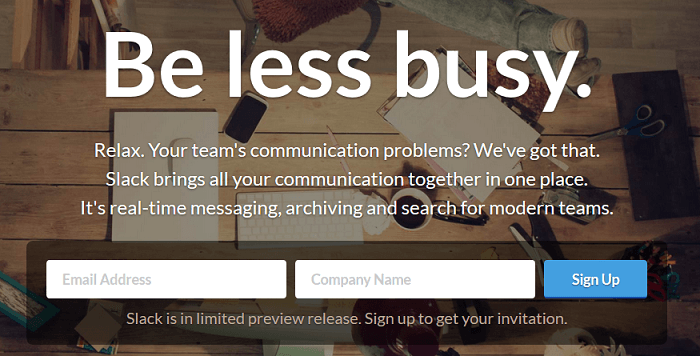 Maybe Slack offers a nice service everyone wants to use, but their big bold promise of helping you become less busy can't be ignored.
8. Trusted
Trust is a big issue for many potential customers.
Some people can afford to pay for your service and products.
But they want to be sure if they can fully trust your advice, product or service.
Are you someone they can trust with their hard-earned cash or data?
It worries a lot of prospects, and most sales copy rarely answer this important question.
This is where the word comes in "trusted."
When you include "trusted" in your sales copy, you're assuring prospects that they won't be disappointed.
It's another way of letting them know that you have happy customers in your portfolio.
When you see that
Grammarly
is currently trusted by top universities such as The Penn State University and the University of Phoenix, it tells you that you can't be wrong using their product.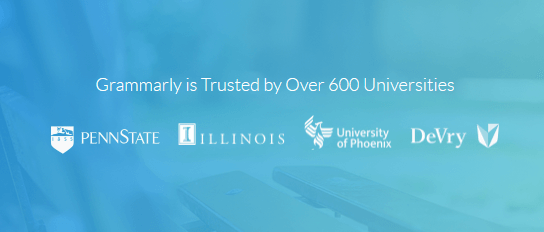 MilitaryCupid
uses the word to assure you that you can feel safe as a military person in your search to finding your next partner on their website.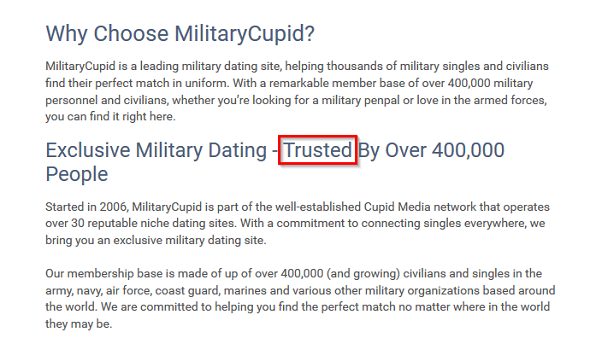 Volt Athletics
used the world "trusted" to promote their service on Twitter. This should tell you how powerful the word can be in helping you convert visitors.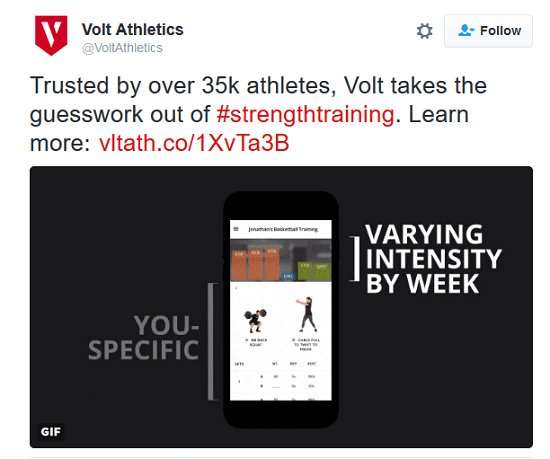 9. Grow
If your business is in the B2B space, I'm sure you know that customers care about growth more than anything else.
Does your business affect growth in some way?
Using the word "grow" can increase the effectiveness of your sales copy.
For example,
Single Grain
uses "grow" on their home page.

10. Discover
You're here because you want to discover something, which are the power words that sell.
The word "discover" is a verb.
It means to find something or someone.
It also means to become aware of a situation and a fact.
Some might also say the word means being the first to recognize a potential or threat.
Most people tend to associate the word "discover" with science.
But as Plato says "science is nothing but perception."
Science has brought many changes to the world today.
It is used in all the corners of the world for the benefit of man.
We are where we are today because some people continue to discover.
I guess we all have some form of scientist in us.
Founded in 1979 as an outdoor products company that made comfort-oriented tents, sleeping bags, and portable furniture.
Zinus
was spun-off in 2003 with a focus on indoor comfort products and has quickly become a major player in every category they serve, which includes every type of mattress as well as pillows and other bed top products.
When you visit their home page, you'll find this perfectly crafted question with the word "discover" wrapped within it: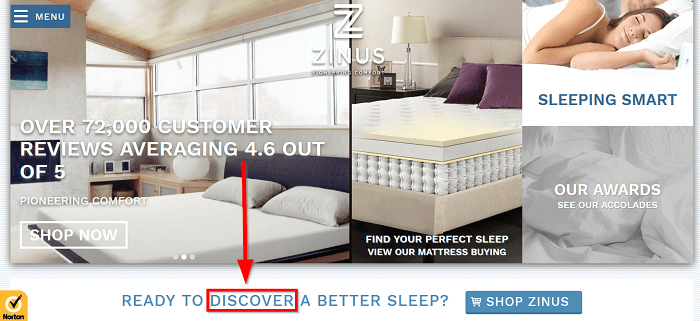 Who doesn't want to discover better sleep?
After learning all these power words, it's time you start using them in your sales copies.
I have no doubt that they will increase your site's conversions.
About the guest writer:
Michael Akinlaby
is an
SEO Consultant
that loves writing about marketing.
Related resources
Related books you should start reading today
The three books below can help you become much more effective with your Digital Marketing efforts. Check them out if you haven't done so yet.