What if I told you that tomorrow morning, at 8 am. Elon Musk, Sir Richard Branson and Bill Gates will knock on your door to share with you their most inspiring stories? Would you be in shock, laugh or... run to the nearest coffee shop to buy the best coffee money can buy?

Every morning, I poor myself a cup of coffee and read great stories, told by the brightest people.

The value I get from reading books is immense.

I learn from the best about how to grow my business, how to live a healthy life, how to have fulfilling relationships and much more.




10 Benefits of Reading Books
Besides the lessons you learn from reading books, here are 10 benefits of reading books in general: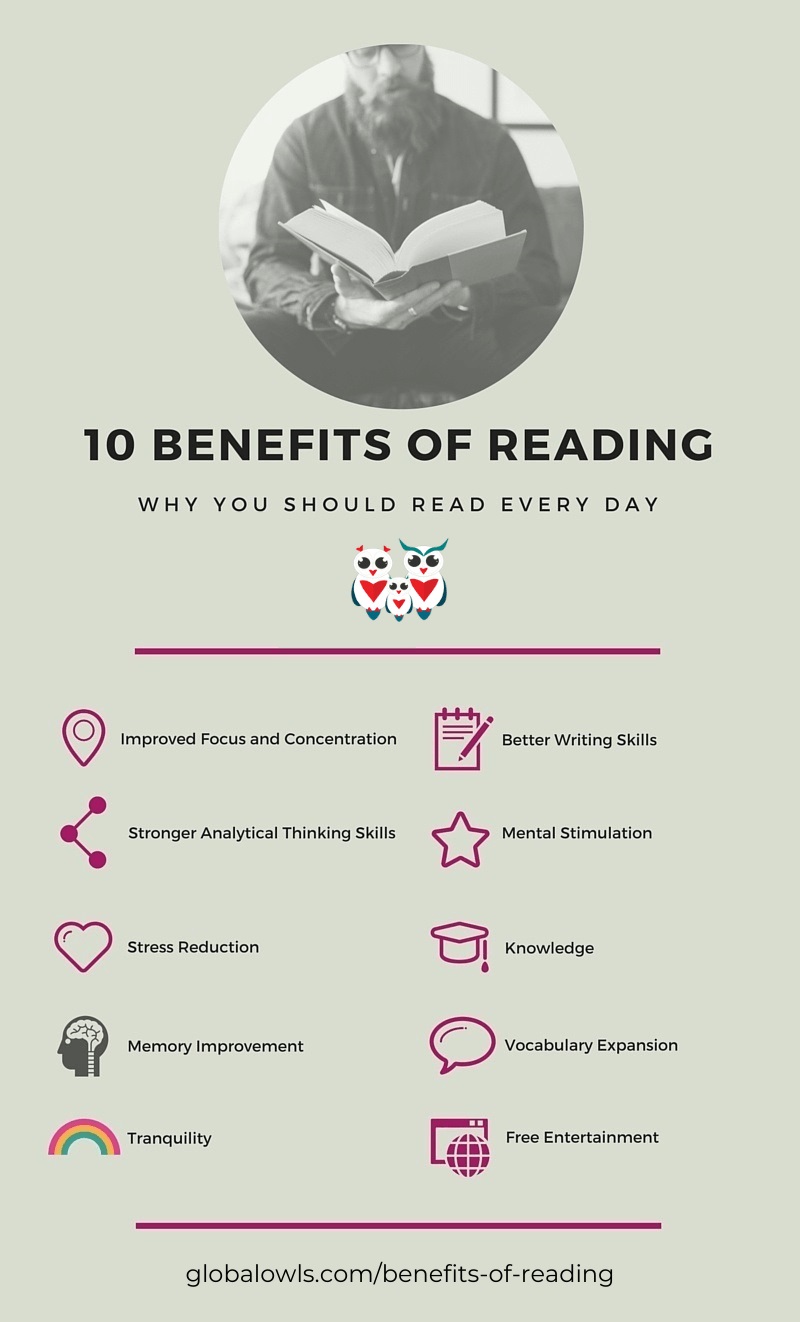 Embed This Image On Your Site (copy code below):

How to start reading books
Do you want to grow your business or live a healthier life? Start reading.
Think of your biggest challenge in life or business and search related books. I'm convinced you'll benefit highly from reading.
Related resources
Related books you should start reading today
The three books below can help you become much more effective with your Digital Marketing efforts. Check them out if you haven't done so yet.